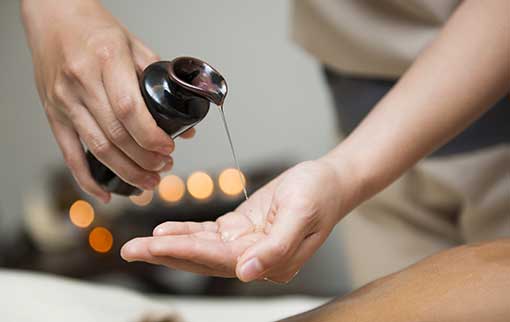 The Solo Massage with Oils is practiced by fluid and harmonious movements, accompanied by light percussion and moderate stretching.
1h at 60€ | 1h30 at 85€ | 2h00 at 110€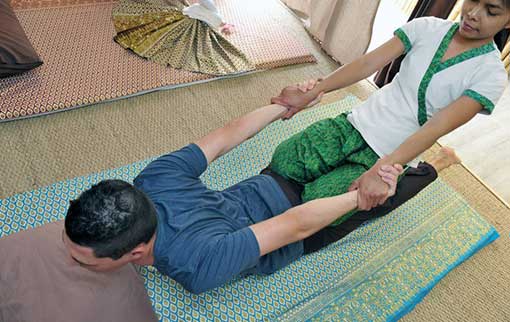 Traditional Thai Solo Massage has its origins in Asia and several techniques including yoga and meditation. This massage is done on futon, with a large and comfortable outfit.
1h at 60€ | 1h30 at 85€ | 2h00 at 110€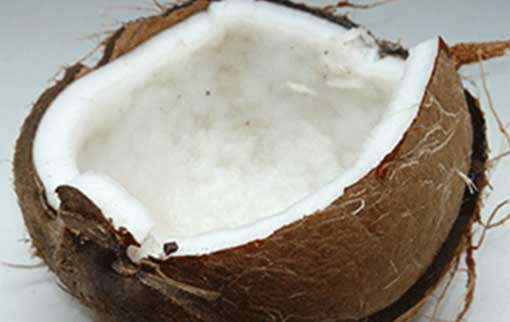 Coco Solo Oils Massage is a relaxing massage performed on your skin. The benefits of Coco massage oil are multiple in terms of health, beauty and relaxation.
1h00 at 70€ | 1h30 at 100€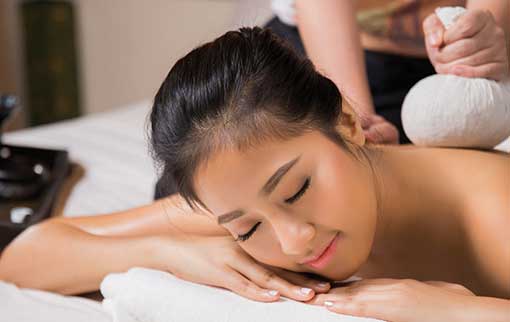 The Solo Herbal Massage is lavished with a pouch containing various herbs such as cassumunar, camphor and caffir, previously heated by steam.
1h30 at 90€ | 2h00 at 120€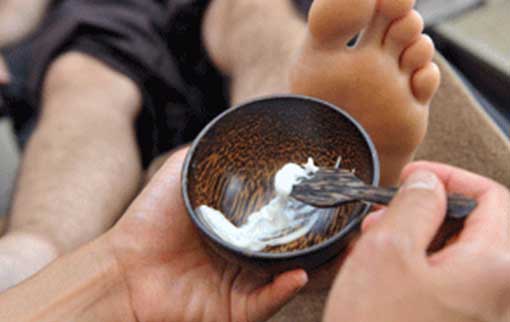 The Solo Foot Massage or foot reflexology is a deep pressure massage and is based on cream and / or oil.
30min at 40€ | 45 min at 50€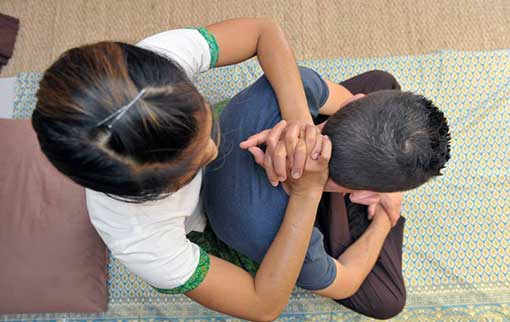 Solo Back Massage is a massage of stretching, effleurage, kneading and percussion performed on a futon and lavished without the need to take off your clothes.
30min at 40€ | 45min at 50€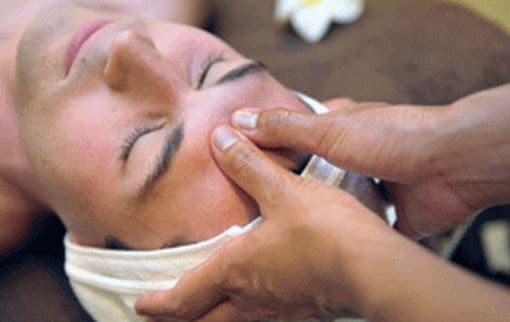 The Solo Facial Massage or Kobido massage is a natural lifting method with a rejuvenating effect and also helps to fight against stress.
30min at 40€ | 45min at 50€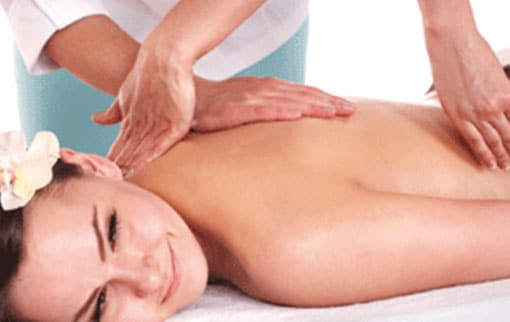 The 4 Hands Solo Massage amplifies the relaxing effect of traditional massage, because it is practiced by two masseuses simultaneously.
1h at 120€ | 1h30 at 170€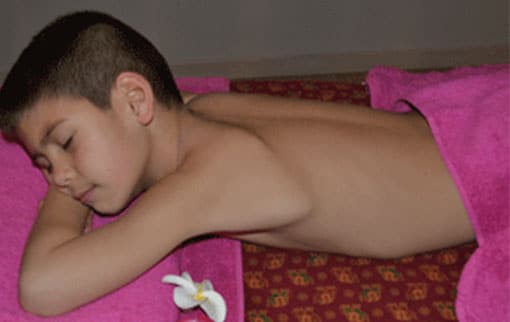 A great time to share with family!
This Solo Kids Massage is only practiced on children between 5 and 15 years old.
40min at 60€ | 1h00 at 80€