The Herbals Thai Massage is made with a herb pouch from Thai Medicos called "Luk Pra Kob", which is a set of plants covered with a ball-shaped tissue.
Arom Dee offers you to practice this Thai massage with herbs, in her massage parlor, located in the St Michel district, in Toulouse.
The pouch contains various herbs such as cassumunar, camphor and caffir …
This is preheated with steam and applied to areas of tension in your body using small pressure.
Advantages and disadvantages of Massages
Discover all the advantages and disadvantages when practicing relaxation massages.
Arom Dee informs you about this and advises you to refer to your doctor for any specific questions about your health.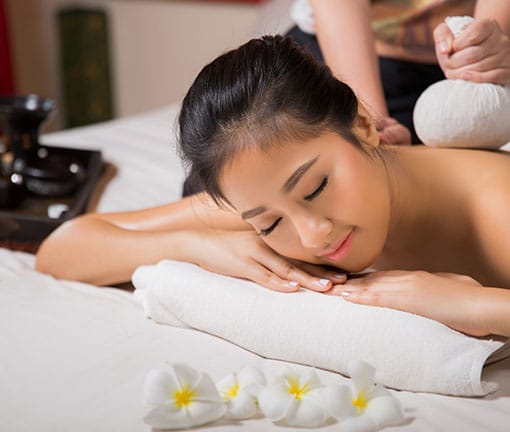 Benefits of Herbals Thai Massage
The benefits of Massage with Thai herbs are various but in other, this massage will bring you a stimulation of your emotions through the diffusion of the odors of the plants, will help you to reduce the stress of your daily life but will also help you to hunt some impurities of your skin…
Against indications of Massages
Massages are not recommended in case of:
Circulatory disorders (phlebitis, thrombosis, large varicose veins, inflammation of the joints …)
Cardiac problems (arteriosclerosis, hypertension …)
New fractures
Important problems of the back (sciatica, lumbago …)
Heavy pathologies (cancer, tumor …)
Inflammation acute or bruising, Infection, Fever, Diabetes
In case of allergies, remember to ask that you be massaged with neutral oils
In case of open wound or recent burn
No belly kneading when you are pregnant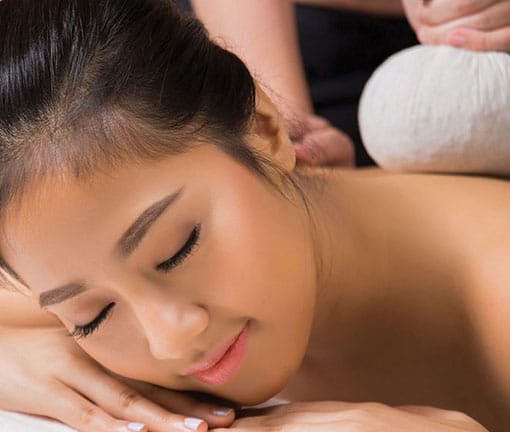 Prices Herbals Thai Massage
Please find Herbals Thai Massage prices from Arom Dee Thai Massage below and feel free to contact us for more information.
Massage Solo at 90€

Massage Duo at 165€
The Massage Solo at 120€

The Massage Duo at 220€
Idea of Massages to Offer
Discover the massages offered in our massage and relaxation massage institute in Toulouse to offer a gift card to your loved ones.
Just click on one of the images corresponding to the massage you want and you will be redirected directly to the page of this service.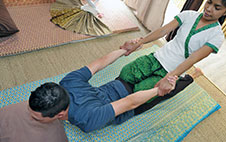 Thai Massage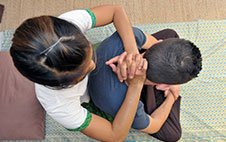 Back Massage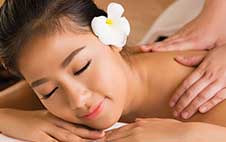 Oil Massage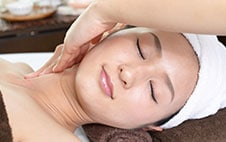 Face Massage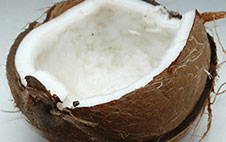 Coco Oil Massage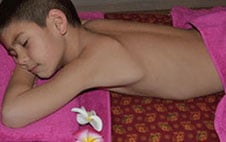 Children Massage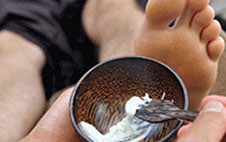 Foot Massage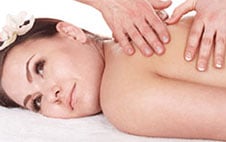 4 Hands Massage